(USA 2018)
Regie/Drehbuch: Matt Angel, Suzanne Coote
Darsteller: Dylan Minnette, Piercey Dalton, Patricia Bethune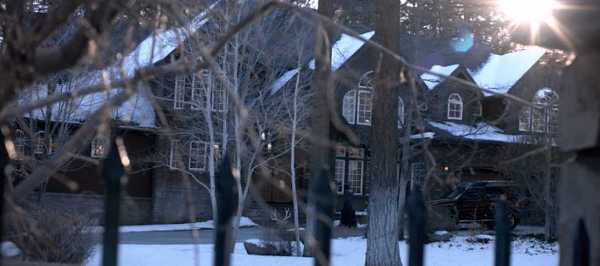 Wenn man ganz ehrlich ist muss man zugeben, dass die weitreichend prophezeite filmvertriebliche Netflixrevolution bisher, aufgrund von zuweilen wirklich bemerkenswerten Qualitätsdefizite der Eigenproduktion des weltgrößten Streamingdienstes, nicht so wirklich in Fahrt gekommen ist. Mit gescheiterten Studio Filmen (Cloverfield Paradox) und wirren Skriptfragmenten, welche man nachträglich mit plumpen Rassismusreflektionen aufgefüllt hat (Bright), setzt man die Welt nun mal wirklich nicht in Flammen.
Nun also The Open House. Horrorkrempel läuft ja, wie sich auch in den Evil-Ed eigenen Klickzahlen gerne widerspiegelt, eigentlich fast von selbst.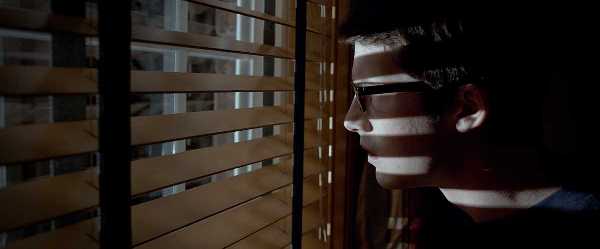 Warum man bei Netflix nun ausgerechnet im völlig abgeschöpften Genre des Stalker-Killer Films versucht die, dringend fürs Resume benötigte, Kritikperle zu finden, kann ich allerdings auch nicht beantworten. Was ich jedoch feststellen kann ist, dass es sich bei The Open House um einen sehr soliden kleinen Stalker-Movie handelt. Man betritt hier bestimmt kein wirkliches Neuland. Schließlich gehen die genreeigenen Tricks mindestens bis auf John Carpenters Halloween zurück.Das hat man alles halt irgendwie schon mal irgendwo gesehen. Aber wenn man den Mangel an Innovation ausblenden kann, merkt man die solide Handarbeit von Suzanne Coote und Matt Angel, die hier beide Ihr Feature Length Debüt vorlegen, durchaus.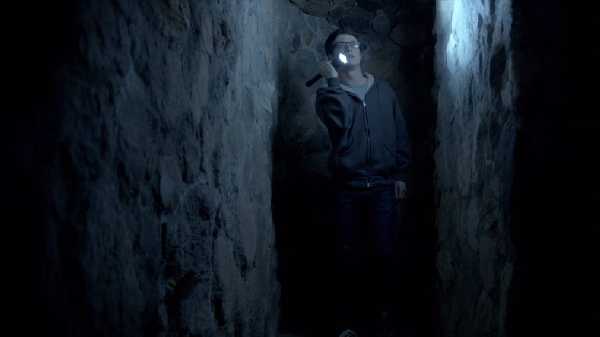 Die Setpieces sind sehr sauber ausgearbeitet, die Locations (besonders das titel gebende Haus) werden in vollem Umfang genutzt und den beiden Hauptdarstellern, Dylan Minnette und Piercey Dalton, wird der nötige Raum zum atmen eingeräumt. Das Regie-Team scheut sich nicht einen Shot auch mal eine unangenehm lange Zeit zu halten.
Auch sollte die Arbeit von Filip Vandewal lobend erwähnt werden, der als Director of Photography, entgegen des offensichtlich eher preiswerten Equipments, einen visuell recht ansehnlichen Film geschossen hat.
Freilich täuscht das alles nicht darüber hinweg, dass es sich bei The Open House bestenfalls um einen durchschnittlichen Horrorstreifen handelt, dem es auch definitiv an frischen Ansätzen fehlt. Aber unter den schier überwältigenden Menge an unguckbaren Junkmovies in Netflix's Angebot, habe ich bedeutend weniger erwartet, als das was ich dann geliefert bekommen habe.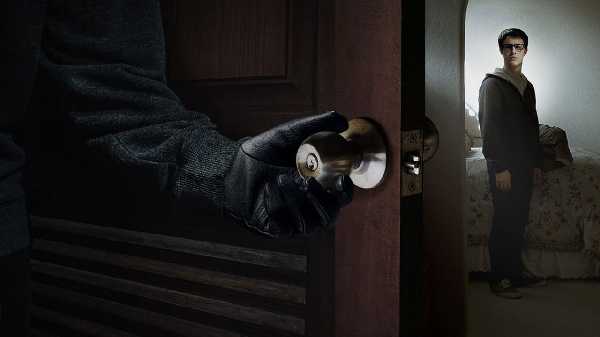 Wenn man mal anderthalb Stunden zu killen hat, aber momentan über keine all zu großen Aufmerksamkeitskapazitäten verfügt, macht man mit "The Open House" wirklich nichts verkehrt.
Und das ist bedeutend mehr, als ich jemals über fucking Bright schreiben würde.
Trashbox
| | | |
| --- | --- | --- |
| | | |